So I've got some stuff kicking around my garage I would love to get rid of. All prices are OBO
not
including shipping.
NRCAs have been sold!
Right now I would prefer to sell, but I would be interested in trading for two things:
A lightweight 6-bolt (4afe/7afe) flywheel ala Toda, Aasco, etc
A 212mm

W58 splined

clutch puck/disc
On to the parts! All are BRAND NEW unless otherwise noted. (prices at bottom)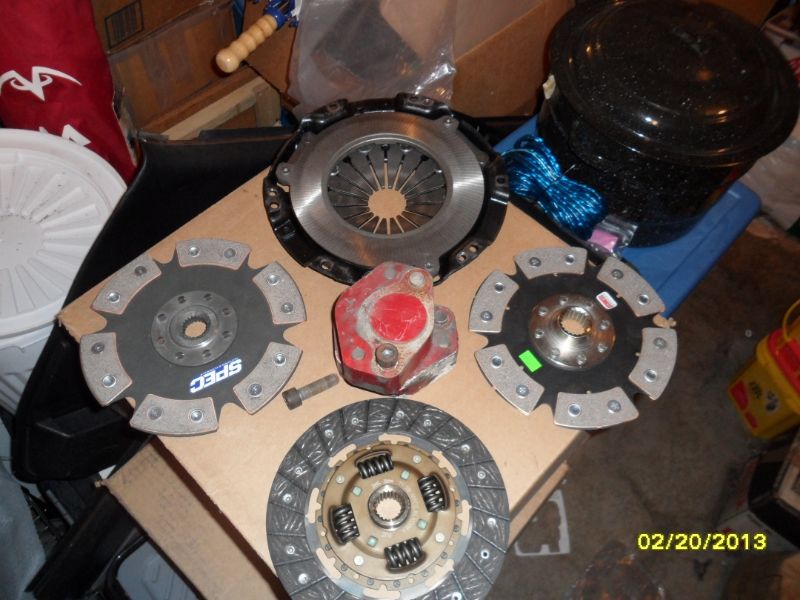 Clockwise from the left:
SPEC 212mm 6 puck solid disc, T50 spline puck. I believe it's Stage 2
200mm Competition Clutch brand

Stage 2

pressure plate
200mm Competition Clutch

Stage 2

, 6 puck solid disc. W58 Spline
200mm stock NAPA replacement T50 spline disc
Weber 40/40 carb. I picked up from HR member. Worked amazingly on my 4ac, but only thing that drove me mad was no choke. Had to revv it up a few times when first start on cold mornings, but got me a consistent 24-28mpg. Comes with 4ac adapter plate & redline filter/clamps. (Will be cleaned before shipped)
Carb is still on engine, so if you need more angles, light, etc. just let me know.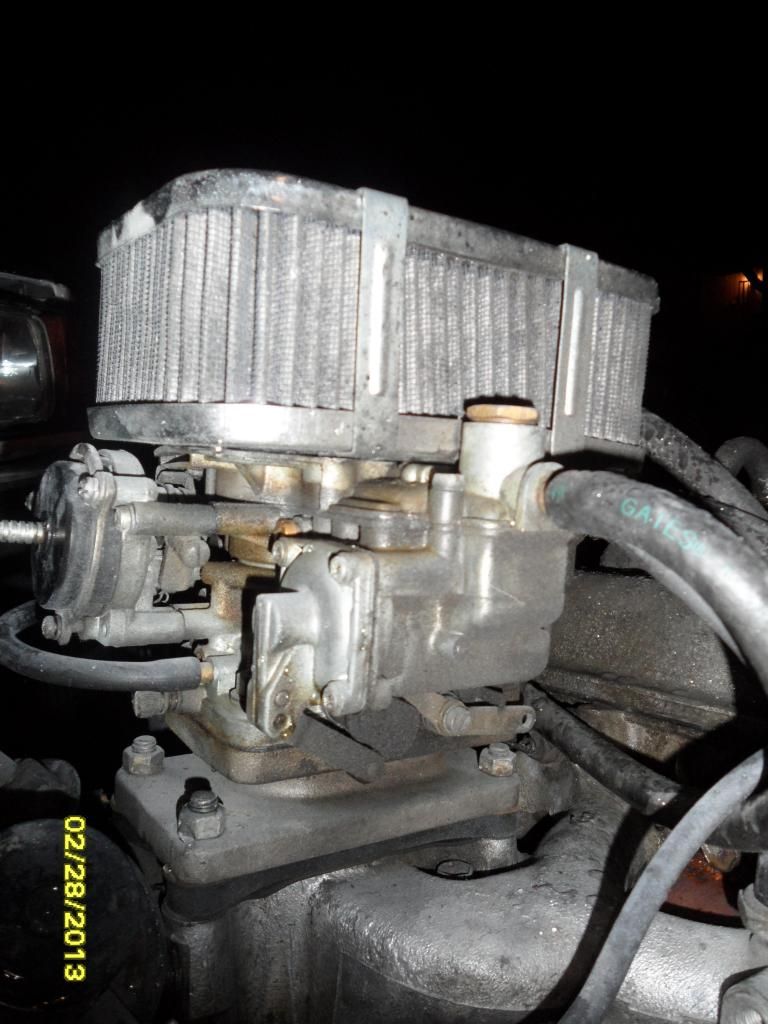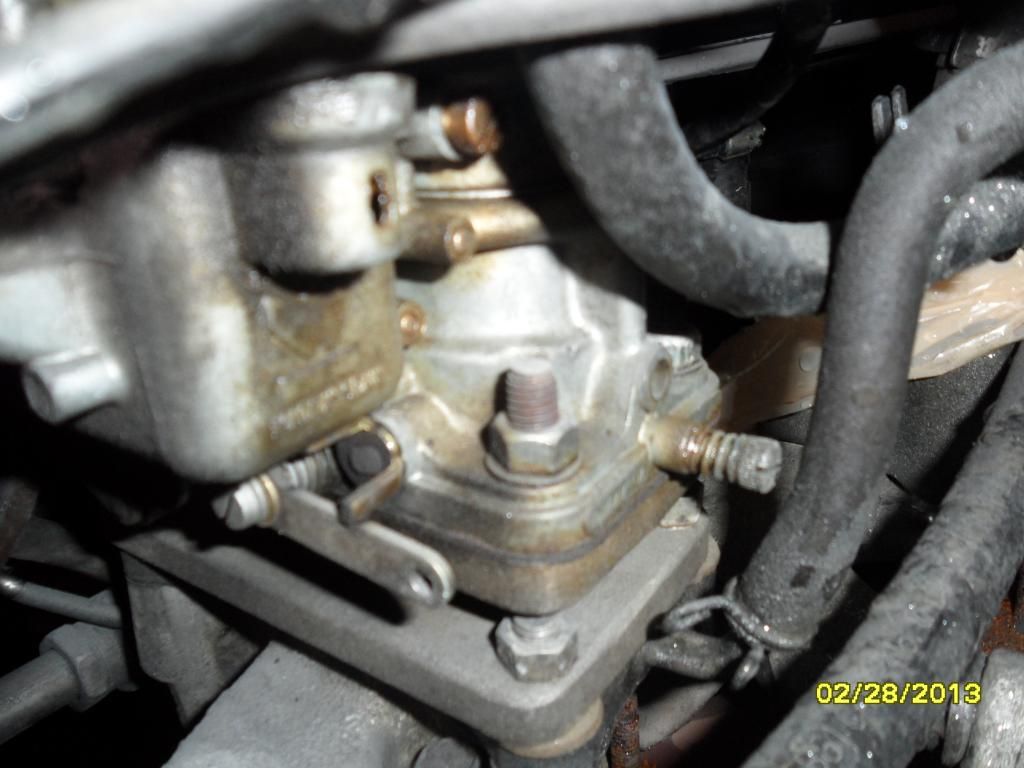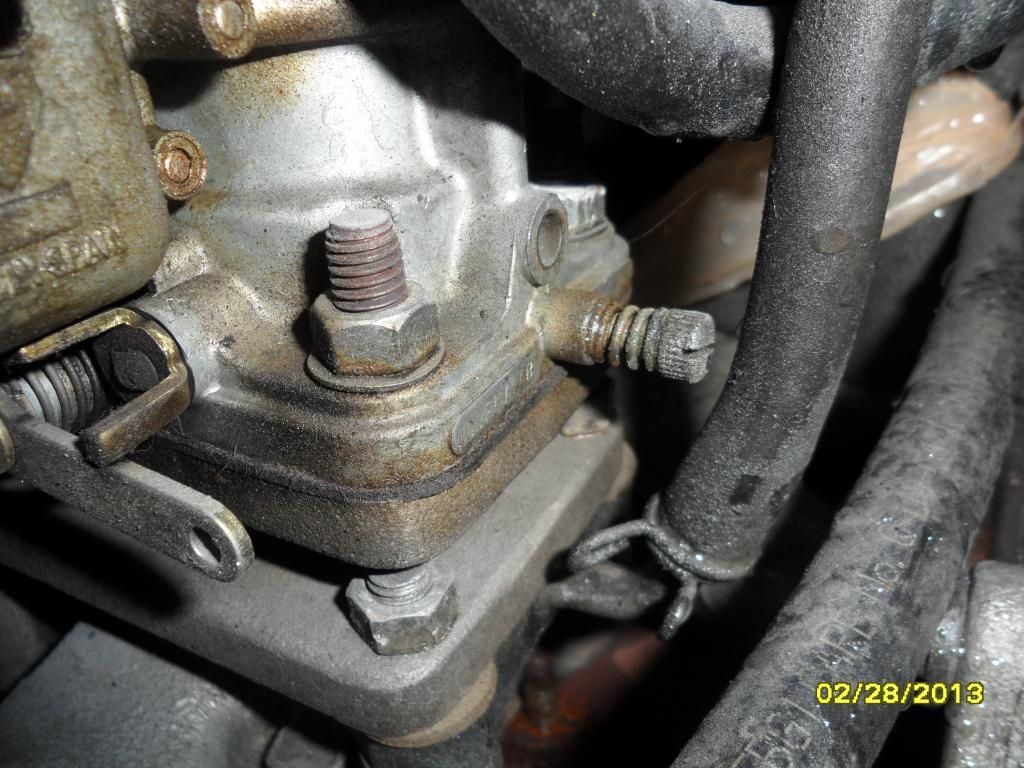 Seeing if there is any interest in some turbo junk. Got a CX Racing manifold that I had ceramicoated and a Garrett A/R .80 turbo. Spins freely, comes with some oil lines. Bought from an SR20 owner who was upgrading to a bigger 'bo. That MONSTROSITY of a trubo is a Holset 351VE (variable vane turbo) that I bought a few years ago when I was thinking about a stupidly large turbo build. It needs a cleaning but otherwise works fine.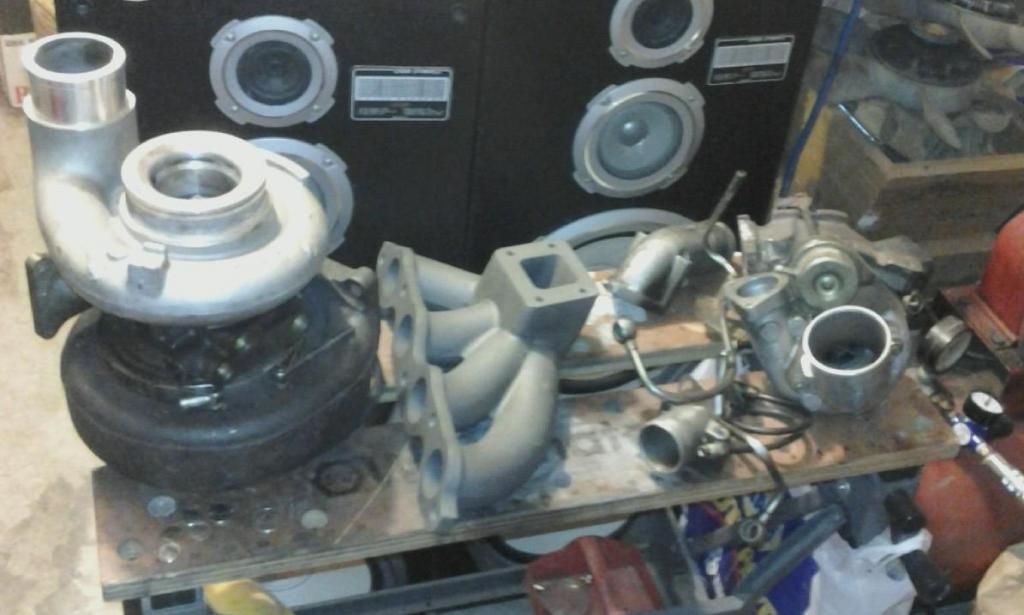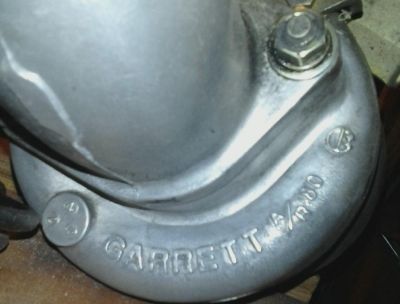 ========PRICES=========
Spec disc $100
CC pressure plate $100
CC disc $75
NAPA disc $20
NRCAS

SOLD!

4ac carb

SOLD!

Door panels

SOLD!

Weber 40/40 Carb (W/4ac adapter & filter) 175$
Garrett

SOLD!

Holset 100$
Manifold 200$
If the CC plate & flywheel are bought together, I will knock price to 150.
If Garrett & Manifold are bought together, I'll knock to 300$
Can also contact via phone/text: 360.Nine oh Nine. Five Oh Two Six.