Got some parts for sale. Prices do not include shipping.
Accepting trades for some 16v 4AGE parts. I need ARP main studs, ARP head studs, ARP flywheel bolts, a metal headgasket, and other misc stuff. Let me know what you got.
Adjustable cam gears. The left one is TODA, the right one is a modified smallport. $50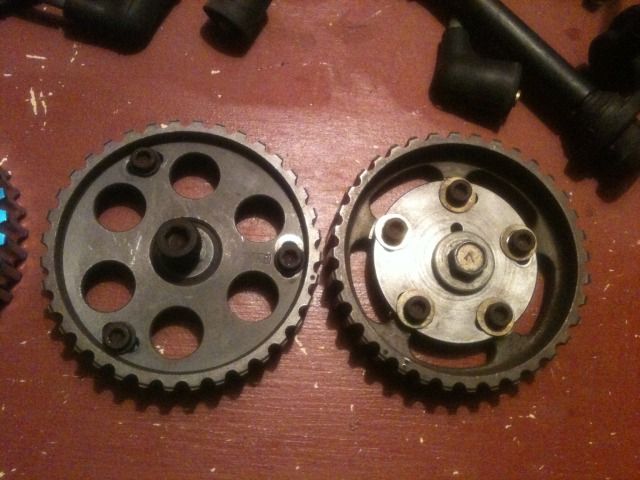 81mm smallport pistons with 20mm wrist pins. $50
4AGZE rods. $70
Both for $100.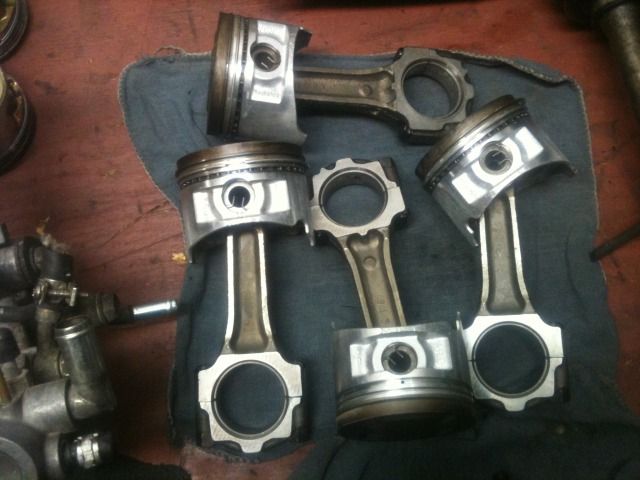 42mm 16v 4AGE crank. Has scoring on #1 journal but can be turned at your machine shop. Oil pump and timing gear not included. $20
Big port fuel rail. Injectors already sold. $10
Shaved 16v 4AGE valve covers. Not yet polished. Or you can just powdercoat them. A lot of time went to these. $75
Polished RWD 4AGE intake manifold. $100
GREX oil filter relocator with brand new black fabric braided lines. $200