Hello, just thought I introduce myself, I own a 1981 Corolla Liftback Limited 5spd. The 3TC has been competely re build and has 290 cams and a Holly 500 carb. Has a nice sunroof and working A/C! I consider myself to be a truely oldschool guy after ol I'm 43! lol.... I crew up in my country of Puerto Rico watching guys droping their Datsun 510's and Corollas to the ground on 13" wheels wrap on BF's 215/50's or 225/50's. came to the states when I was just 12y/o and never so those cars like that here anywhere! So as son as I was old enough I bought my 1st Corolla, a white 1980 Liftback SR5, got me some Libres 13x7 and wraped them with a set of BF 215/50 13's I bought from Super Shops, Cut the springs and off I went! I had that car for about 5yrs, but do to my 1st born I had to sell it... I have missed it ever since! My son is now 22y/o and off on his own so I thought it was time to try and see if I can find another one and start fixing it, and I did. I saw one on CL in Gainesville FL. drove down and drove it back to Ga. were I live and thats the one I now have and working on making it the way I remembered it oldschool with a boricua touch.
My fist one.. (these pics are from a real paper pictures, back then there was not digital cameras lol..)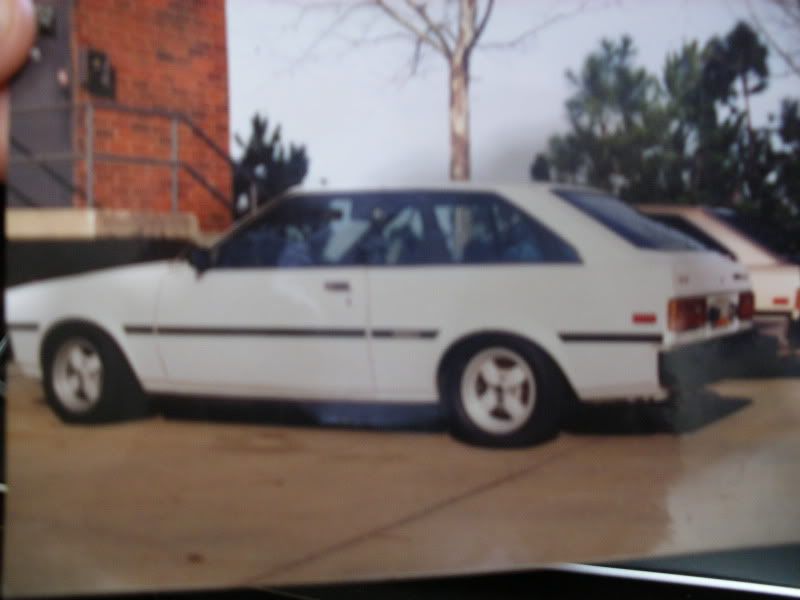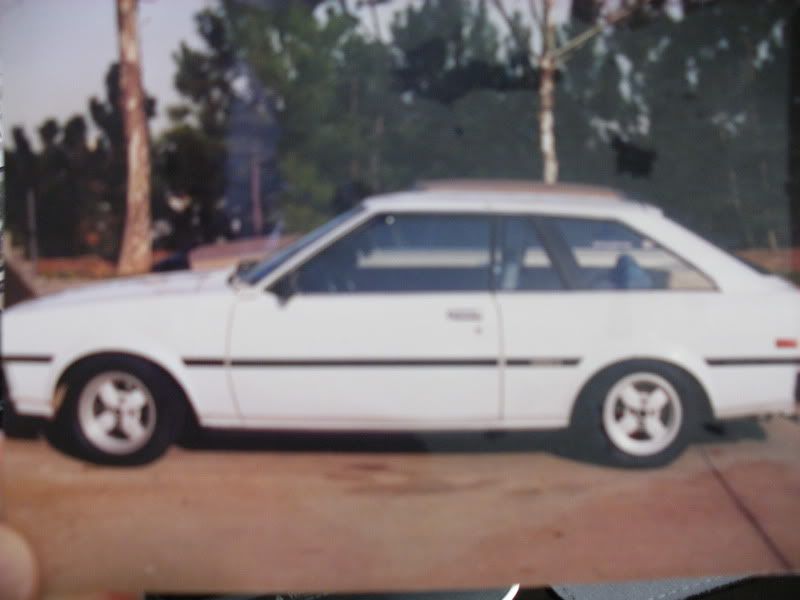 I even used it to start my own landscape business pulling a small trailer with mowers and lawn equiptment!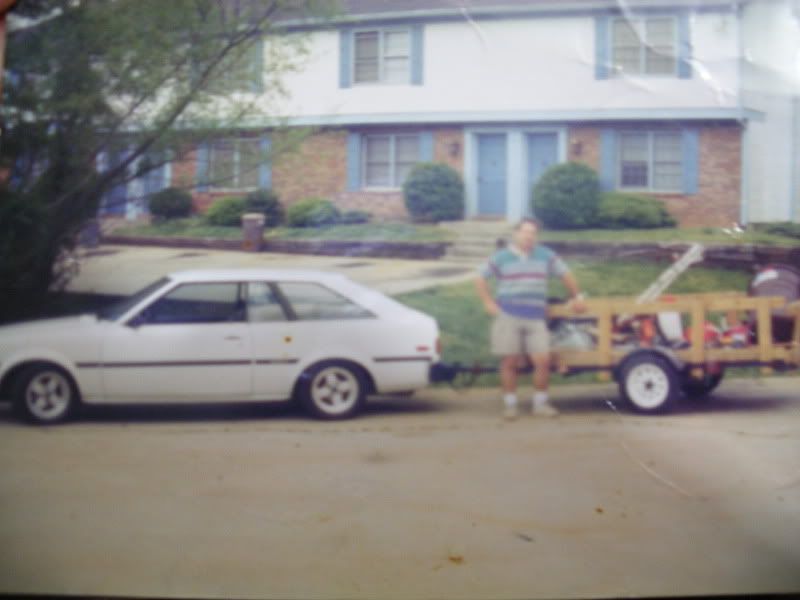 The one I have now....