I already posted pics of my baby(La Chilla)but she has come a long way since. So here is how she looks now, with new wheels, tires, custom full exhaust, front Air Dam, rear lip, new dash, LED turn signals, new headlighs w/6000K HID's, side rear view mirrors, wood steering wheel & shift knob, complete sound system, Yakima Rack, and tint. I first got 13x7 Retro VTO's w/ Sumitomos 215/50 R13's, but then I came across some 14x6 Dyna Lite's Tom's Igetta's Reps. and I had to have them, I wraped then in Toyo Proxes 195/45 R14's and that's how it's sitting on now. I can't deside which looks better. I started to do it oldschool Boricua style with the 13's but I kinda like the oldschool JDM style as well. What you guys think?
First here is a comparison of the car with the 2 different wheels side by side.
with 13x7 Retro VTO's 215/50 R13
with 14x6 Dyna Lite's Tom's Igetta's Reps.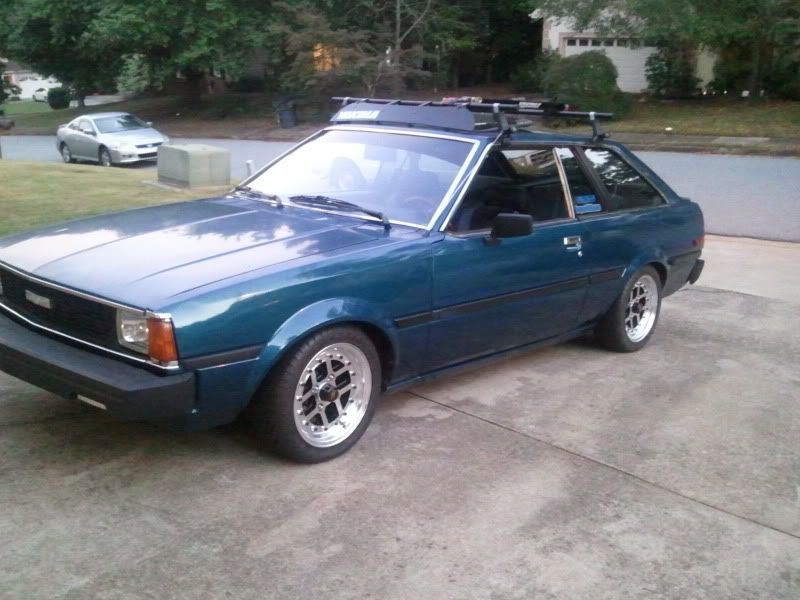 Here is how she looks now..