Priced to sell quick, local pick up ONLY
Text (562)213-5328
Working blower motor $25

HVAC control unit complete $30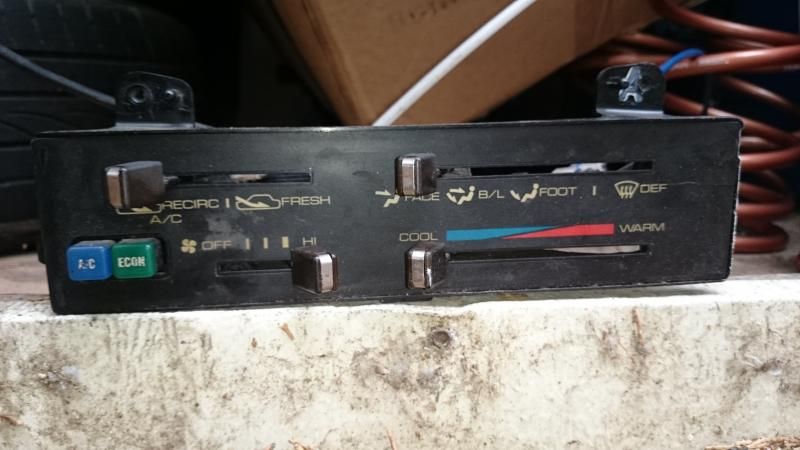 AC delete duct $60
Clutster Bezel small nick $35
---
---
Posts: 5
Joined: Mon Jul 07, 2014 7:07 am
hey skljdh

I would like to know if you have any of those parts for sale still
---
ae86714 wrote:Thanks for the springs!
Yep! You like the drop?
---
PascalCasimir wrote:hey skljdh

I would like to know if you have any of those parts for sale still
Yes, it's up to date.
---
Ya, still gotta get some parts for the front to go back to springs and shocks. But the rears feel nice so far. Trying to get everything sorted out on general lol. I think I may end up grabbing that ac delete duct from you too! I'll shoot you a text if I get the money together soon.
---
i want this part
HVAC control unit complete $30
Clutster Bezel small nick $35
how much shipped to NY 11413
my email
munqosh98@gmail.com
---
Posts: 2
Joined: Thu Mar 29, 2018 1:30 am
Hey is the A/C delete duct still available?
---
Club4AG Pro
Posts: 581
Joined: Wed Jan 09, 2013 6:10 pm
considering this post is from 2014, probably not
---
Posts: 2
Joined: Thu Mar 29, 2018 1:30 am
Hey man, gotta take my chances. I've successfully revived and purchased stuff from old threads like these. Thanks for posting tho.
---
---