I'll be trying to tailor this thread (it will be a work in progress), but I really want to make something up now as I'll be moving eventually.
-New Front Wilwood twin pot caliper kit with rotors and bracket and lines/pads.
*You will need to trim your caliper dust shield/mounting bracket.
See here:
https://youtu.be/a6d5u17eQO0?t=4m10s
*This is the older single piece design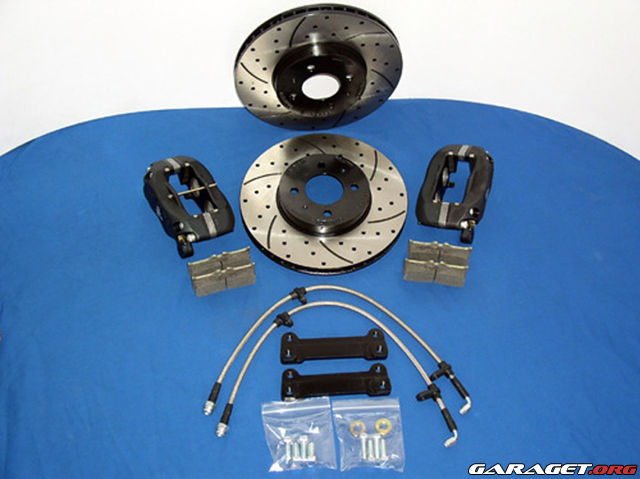 500 USD shipped.
-New Rear Wilwood twin pot caliper kit W/ E-brake kit, rotors, lines, pads
*Passenger side E-cable needs replace. T3 will replace when new owner calls.
*Driver's side caliper mounting bracket has stripped threads. T3 will also replace at no cost to new owner. Paid 11 or 1200 when I bought it last year. I also spent over 2 hours modifying the E-brake because T3's casting sucked.
900 USD shipped