A quality port job can add power,and ECONOMY, even while retaining stock parts! Because casting imperfections are removed, not only are power gains likely, but more even airflow promotes even combustion, which promotes cleaner emissions. More airflow, more power... less throttle angle required to hold a speed... likelihood of better mileage (if you can resist the urge
)
BIG EDIT - Since I ALWAYS recommend a minimum level of work, I decided that pricing should reflect that minimum amount of service. I've condensed the bowls, and seats, tapering the guides, deshrouding and balancing the chambers, and the exhaust port re-taper into the minimum service I'll offer.
$600 (minimum service) to do the 16 bowls/seats, taper the valve guides, deshroud and balancing chamber volume, exhaust port re-taper, and polishing.
$150 to blend the intake guide bosses and to re-taper port roof - largeport
$175 to blend intake guide bosses, blend port walls, and re-taper port roof - smallport
$125 adding intake side oil drain
$100 for machining of the heads surface
$80 for cam journal deburring and polishing, and overall deburring
$80 for hand lapped valves
$60 for re-assembly
$60 to set valve clearances - your supplied camshaft
Loynings valve jobs - a few hundred to a few thousand
I can be contacted via email
oldeskewltoy@yahoo.com
, or bump my thread :thumbsup:
NOW ACCEPTING PAYPAL!
Some examples of my work
exhaust port work....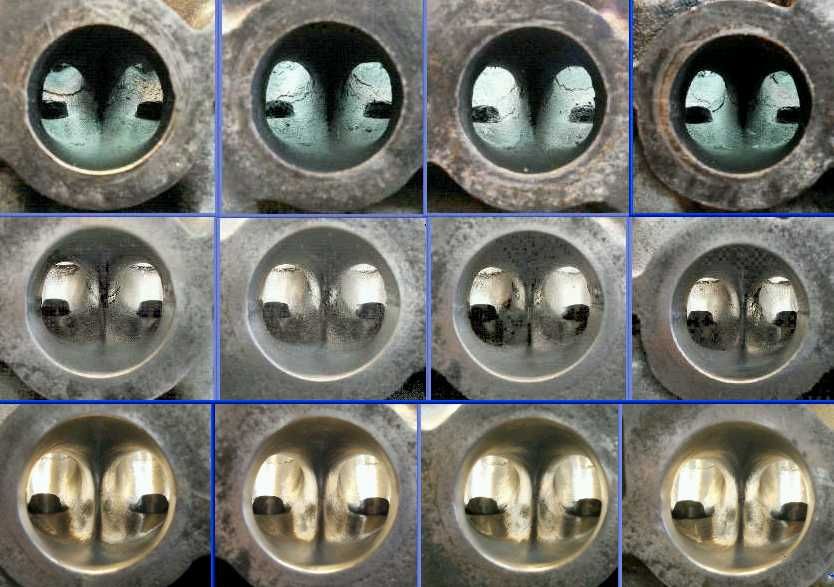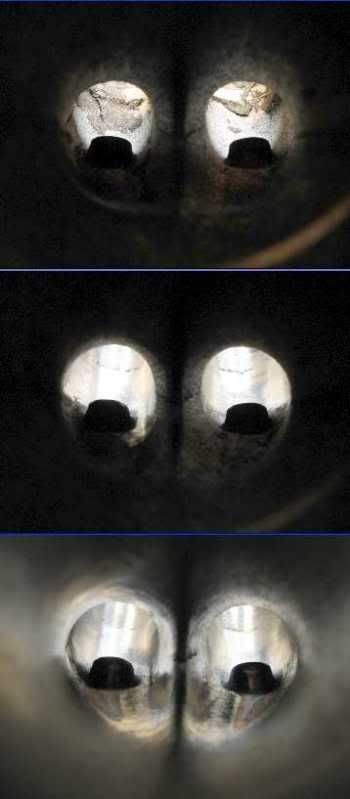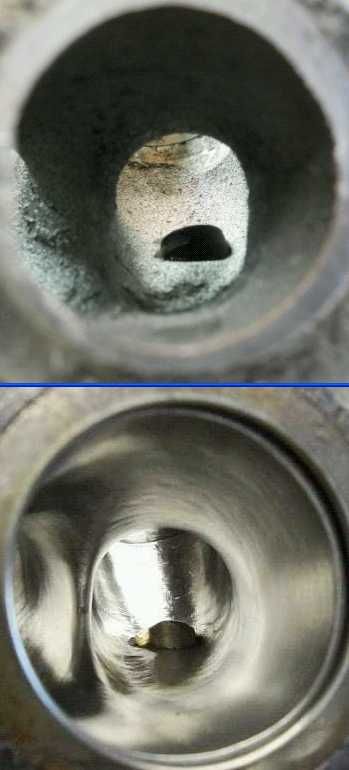 Chamber deshrouding....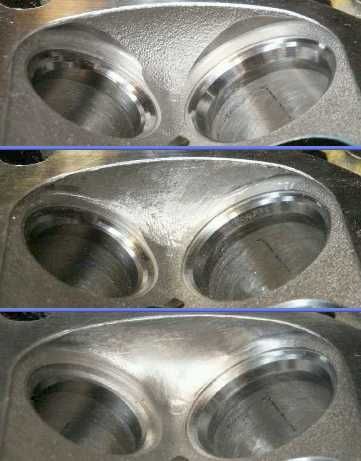 Intake port shaping....
Short radius shaping....
bowl shaping....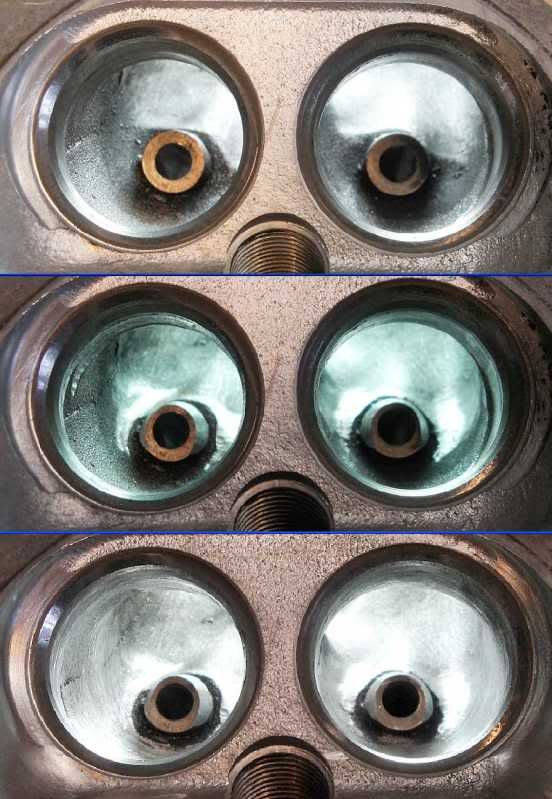 surface machining
my entire porting portfolio -
http://s79.beta.photobucket.com/user/ol ... brary/MOmo