I installed Bilstein shocks a few months back and took some pics during the install.
The hardware: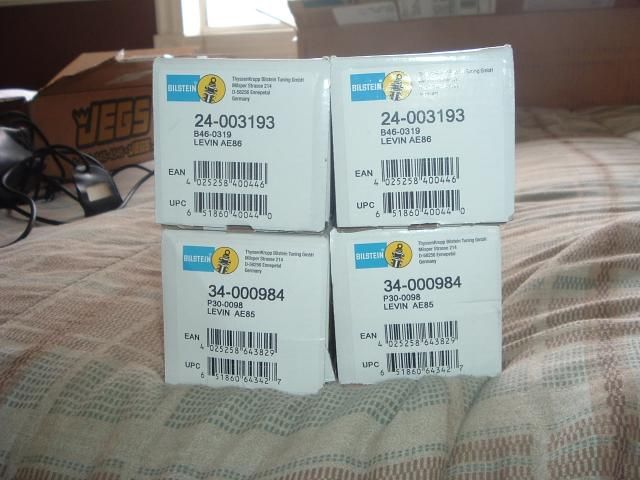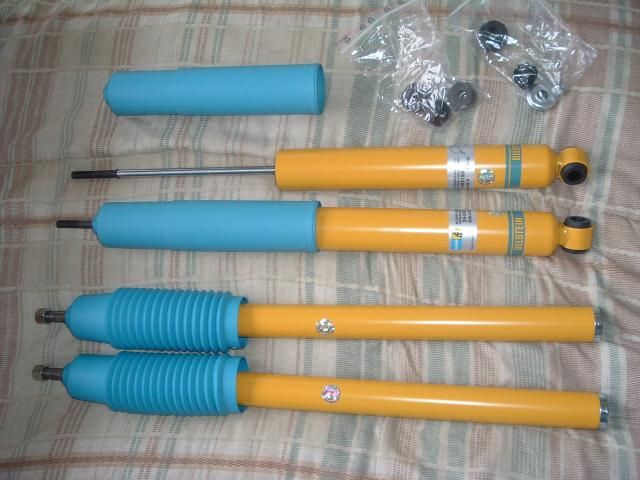 Specs:
34-000984: front inverted mono tube insert (internal bump stop)
Extended: 24.07
Collapsed: 18.11
Valving: 1285/725 (Reb/Comp)
24-003193: rear mono tube shock
Extended: 21.83
Collapsed: 13.78
Valving: 1695/740 (Reb/Comp)
A special tool is necessary for the Bilstein gland nuts which can be purchased directly from them. Alternatively, a 1-3/4" pinned spanner wrench like this works perfectly:
I started here with the pics since removing the strut is easy enough: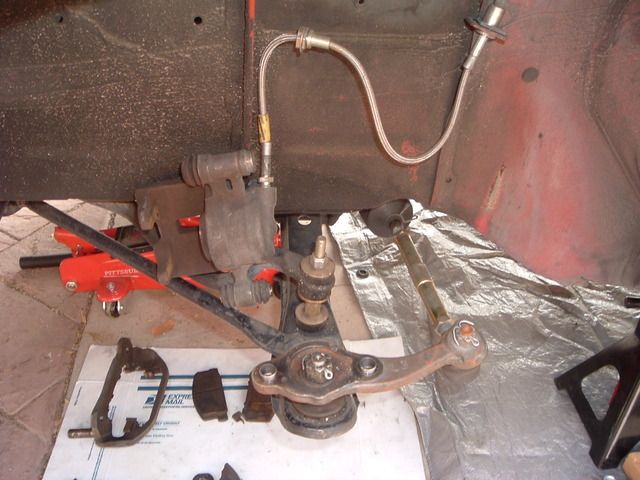 My method for removing the top nut (I used a spring compressor tool to compress the spring before doing this):
This is how I remove stock style gland nuts (gland nut in vice and pipe wrench on strut):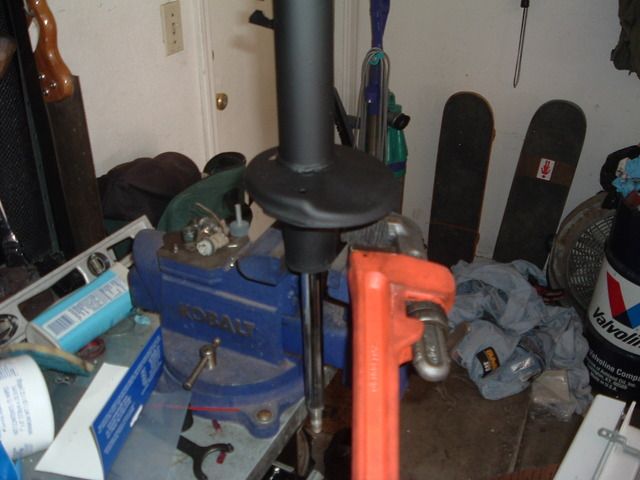 I like to wrap 2-3 bands of silicone tape around the insert so it's held securely inside the strut side-to-side. I forgot to get pics of this step with the Bilsteins, but I have a picture from an old setup that will suffice:
Then I placed the strut in a vice, installed the insert and tightened the gland nut. I placed a cheater bar over the spanner wrench for more leverage since the nuts need to be tight. With everything installed and tight I grabbed the strut in one hand and the top of the shock in the other, then pulled up and down to see if the insert was captive inside the strut and not moving up and down at all (basically to make sure there's no play):
**The Bilstein instructions said to compress the front inserts all the way by hand before installing the spring, etc. to lube the seal and cartridge (grease is already in there). I put a block of wood on top of the shock and slowy depressed all the way, and then slowly returned. After doing this it said to apply some white lithium grease to the rubber seal on the gland nut so I did.
I could then assemble the coil over strut. Same method as shown above (in reverse) to install the spring, top hat, and strut top mount with retention nut. I tightened the top nut to 34 lb/ft per factory spec:
Then I slapped them in the car:
Once installed I checked to see if the gland nuts could be tightened more. Due to the tight space, I found an appropriately sized deep socked and extension slipped over the spanner worked great for more leverage, and still fit under the fender. I got them a little tighter this way: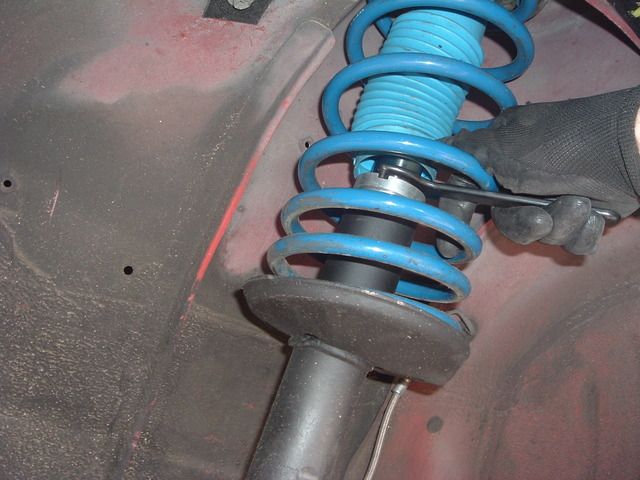 My starting point for the rear:
From the instructions I determined this is how the bushings are stacked: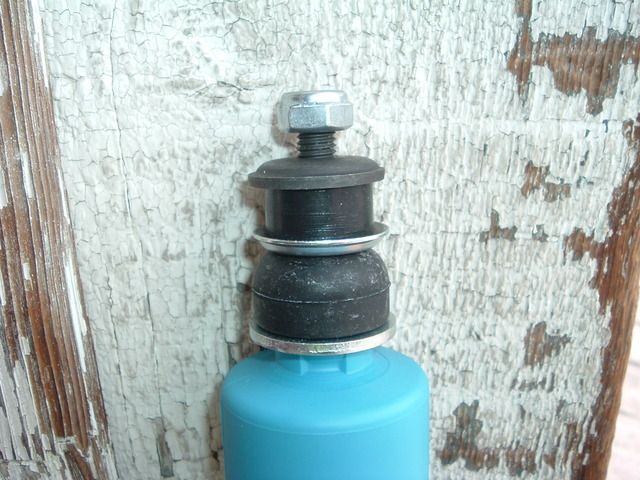 Plopped them in the car: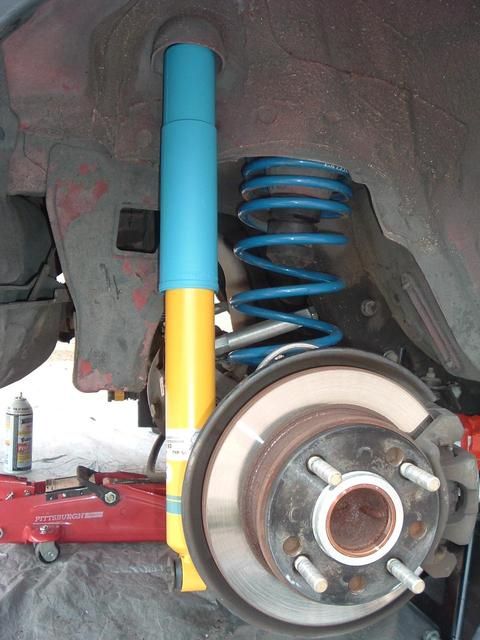 This is how I tightened the top nut to spec (19 lb/ft. according to Bilstein, 18 lb/ft. according to Toyota, I chose 18). A crow's foot wrench is needed to use a tq. wrench: