Hello all,
Over the past couple of months, I have been pondering how to mount my kouki rear bumper to my AE86. A while ago, in my build thread, I fab'ed up some homemade bumper brackets which worked, but were crudely thrown together and didn't sit as well as I had hoped. I liked the idea of a rear bash bar, but wanted to try my hand at making one of my own. Don't get me wrong, Danny from Swang Biz and other companies like Street Faction make TIG welded tube bash bars, that are great quality and probably offer a lot more "protection" in the event of a rear collision. They are professionals, I am not. This bar might be laughable to some, but the finished product works for me and I'm happy with it for now.
I wanted this bar to accomplish two things, assist in mounting the rear bumper and add a "little" additional protection to the Bumper. Assuming you have some tools and a little know how, this project is relatively easy for any DIY'er. I got lucky having access to a friends welder, and a cheap drill press. I would think the same thing could be accomplished with an electric drill and some creativity using extra nuts and bolts in the absence of a welder.
Please keep in mind, this is only a way of mounting the rear bumper and will not provide adequate protection in case of an accident. If you try to build your own bash bar, do so "at your own risk". As with any DIY project, unfamiliarity with the tools and process can be dangerous.
The materials I used were purchased from Home Depot and a local hardware store, Dieruf Hardware:
Metal pieces (Home Depot):
1 - 1-1/4 in. x 1/16 in. x 48 in Plain Steel Square Tube price ea. $16.21
1 - 3/4 in. x 1.8 in. x 36 in. Plain Steel Flat Bar price ea. $4.21
1- 2 in. x 1/8 in. x 36 in. C-channel bar price ea. $14.97
Total(+ 6% sales tax): $37.51
Hardware (Dieruf Hardware Company):
2x – Item #: 73366-F price ea. $1.99
2x – Item #: 73365-E price ea. $1.89
4 – Item #: 73284-D price ea. $0.54
4 – Item #: 73708-H price ea. $0.25
4 – Item #: 73688-H price ea. $0.27
4 – Item #: 76126-F price ea. $0.75
Total (+ 6% sales tax): $15.90
Grand Total (excluding tools): $53.41 **Keep in mind I didn't use about half the material I purchased, so technically it could be even cheaper**
I did not take many pictures during the build, so I do not have many to post. I did however, make a video while building the bash bar, which I will embed at the bottom of this post. Below are some picture I do have, which show the completed bash bar as well as the rear bumper fitment.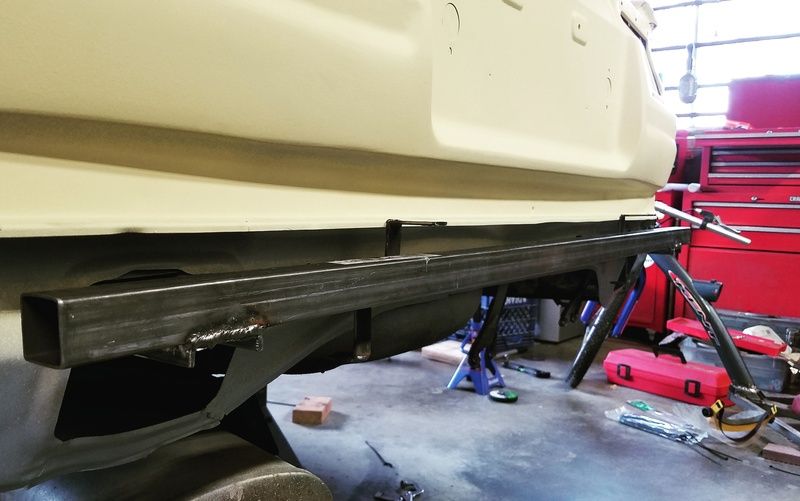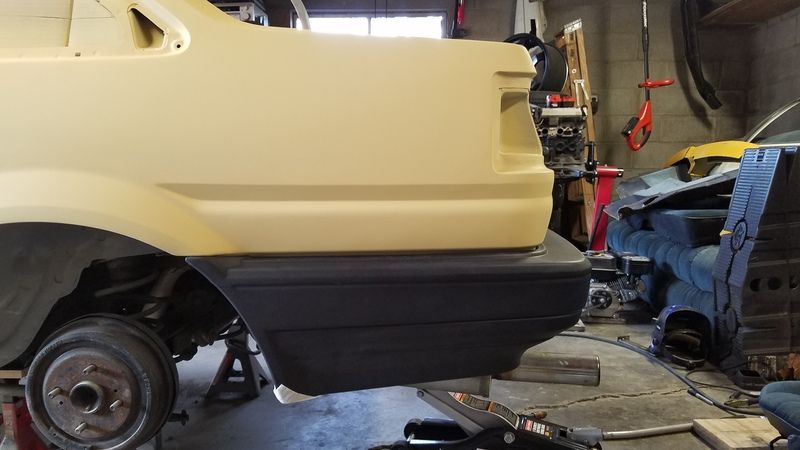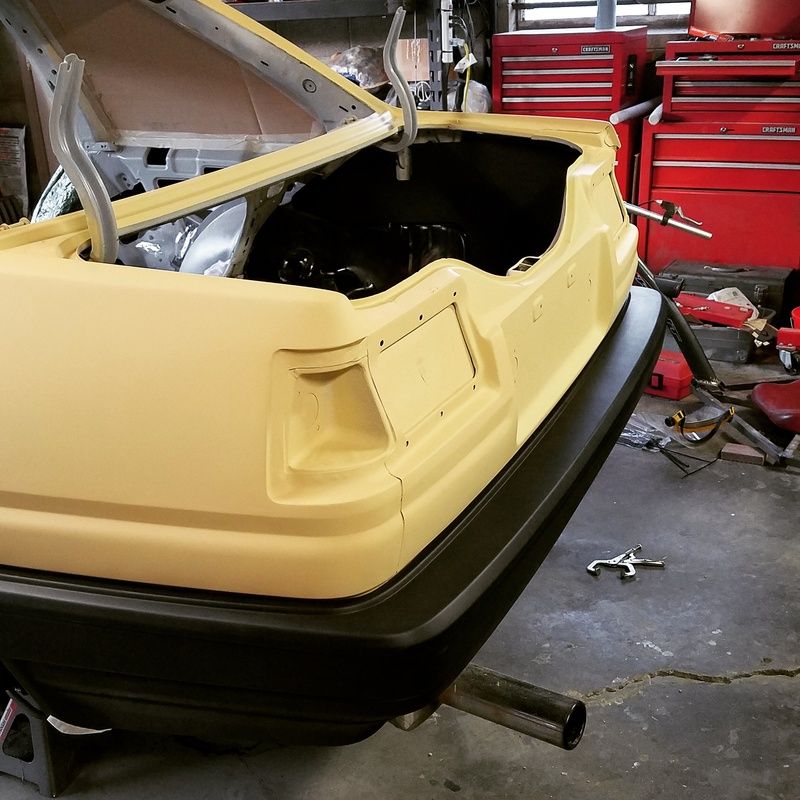 Here is the Video: