New to me Nardi wood steering wheel! sexy, ohhh yeah. So lets make a shift knob to match!!!!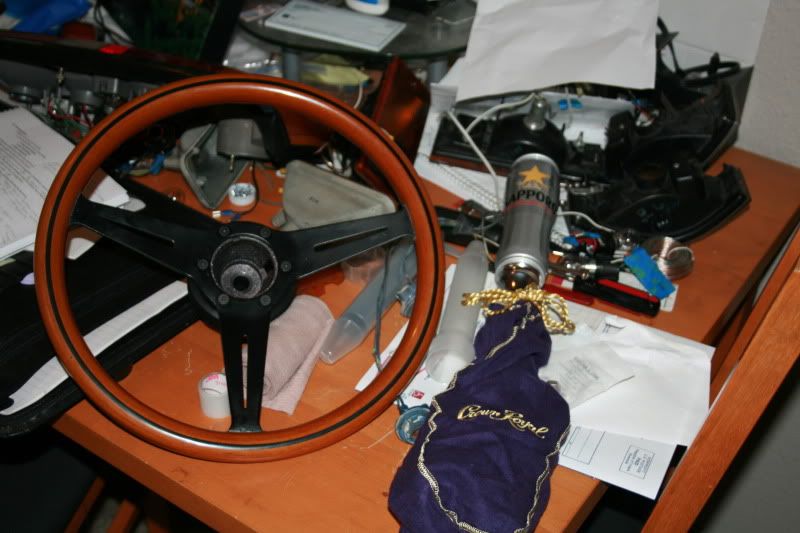 Go buy a block of wood, some stain, have a drill and some expoxi and nutts that match the thread pitch of your car.
Block oh wood, going to make me a wood shifter too!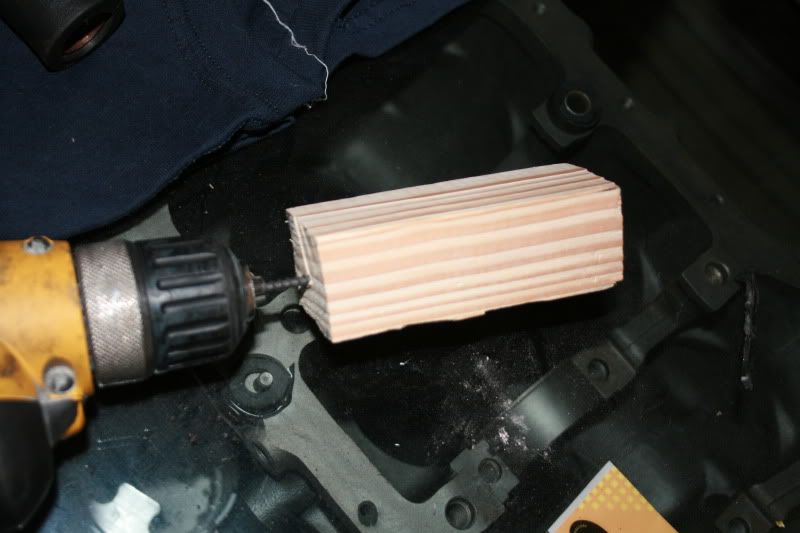 Got this far, smoothing it out... I wanted to keep working, but I could tell I was pissing off my neighbors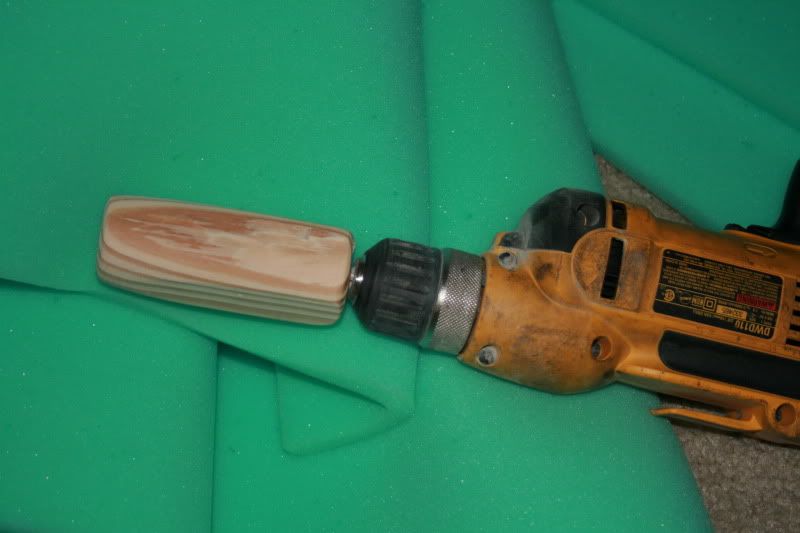 Man I have not widdled since grade school, when we would go camping.... man I forgot how fun it is!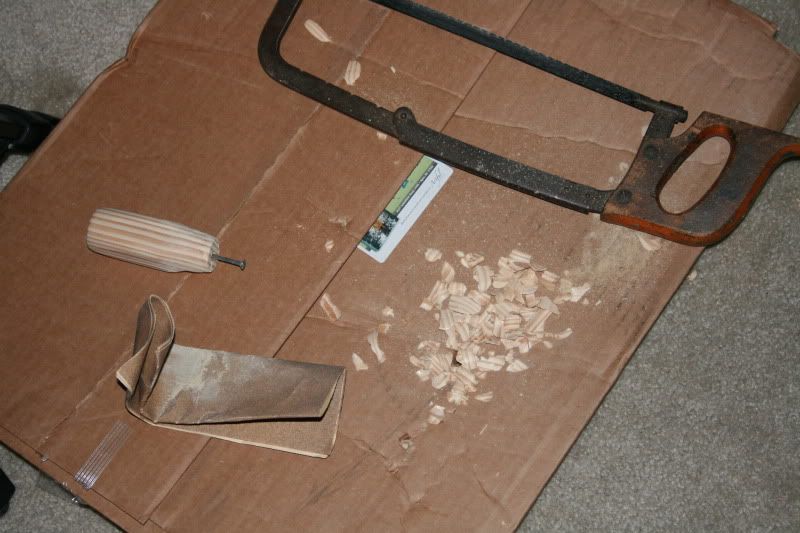 Finished smoothing it out. Purchased Stain, and Polyurethane clear gloss sealer, and nuts to mount inside the shifter.
First layer of stain
second layer of stain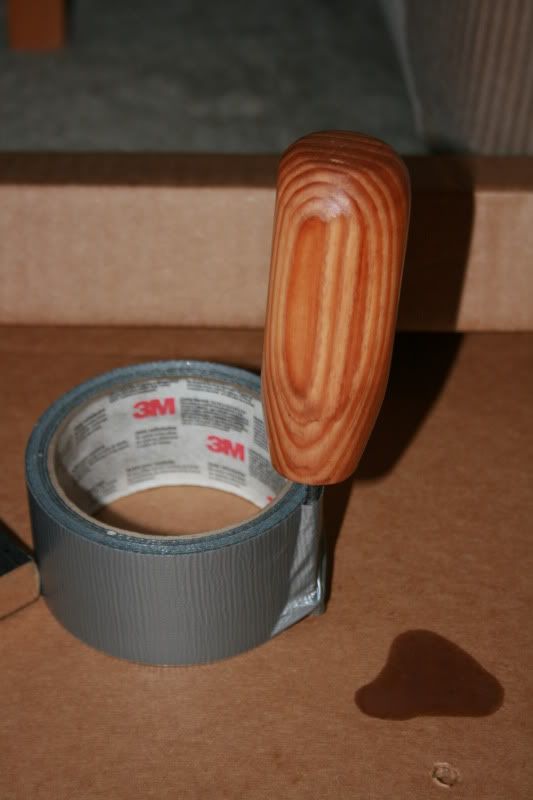 Third layer of stain
I am waiting to see how dark this layer turns, and if it will match the wheel or I need another layer. In the morning I will add the clear gloss, with lots of layers for durability and a shinny finish!
Clear coat, here is the first few coats, use gentle strokes so you dont get air bubbles messing up the finish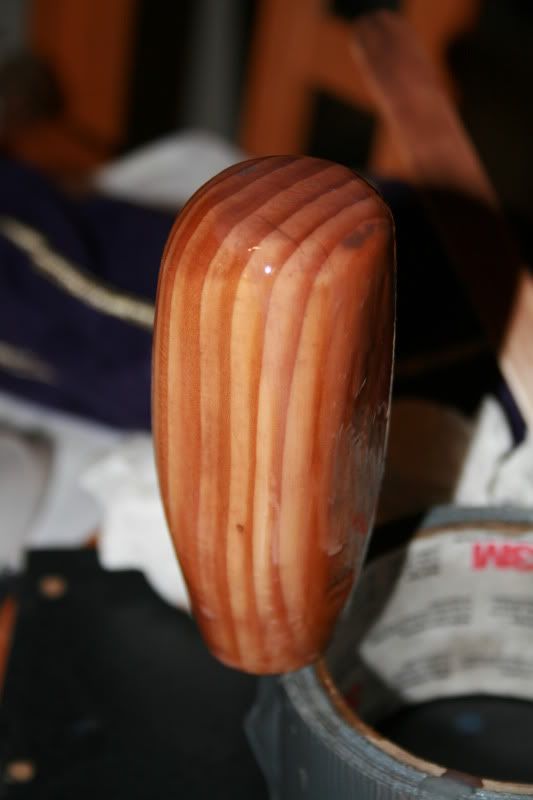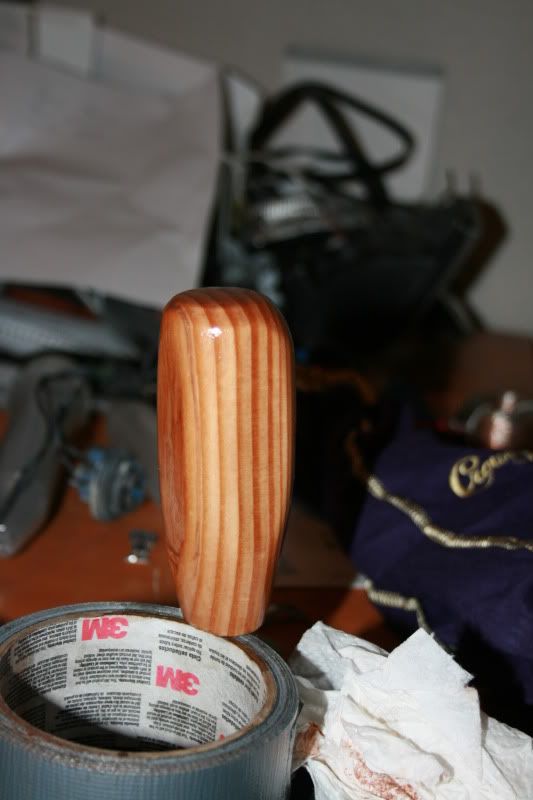 Finished the shifter, and I have to save I am pretty darn proud! It could use some wetsanding to smooth out the many coats of clear. but other then that perfections side man I can not believe I hand made this!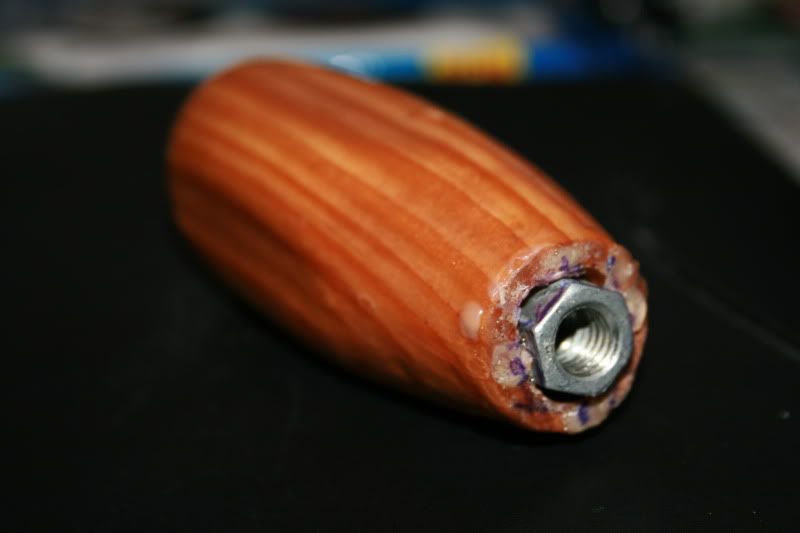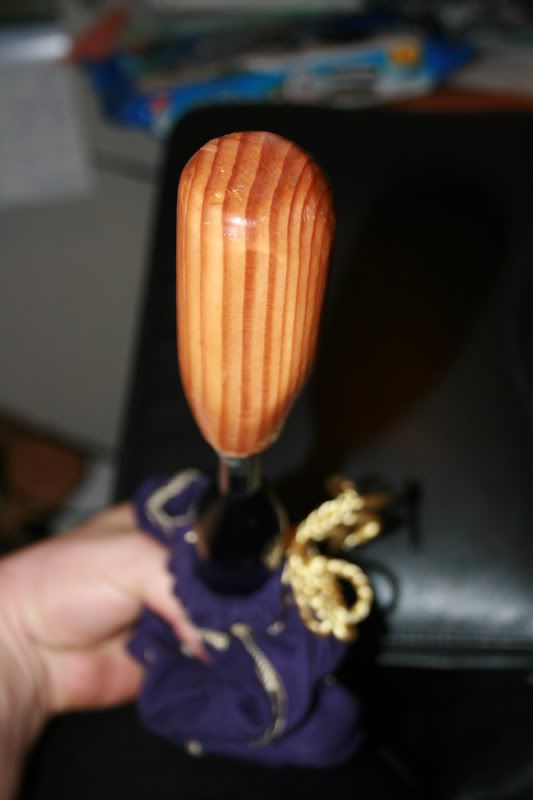 And it matches my wheel pretty good! Not bad for pilfering left over wood from my Halloween costume stilts lol!
Got wood