My bumper has seen better days....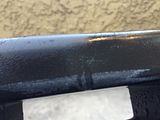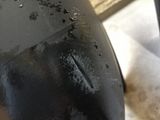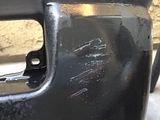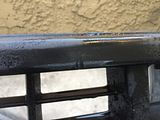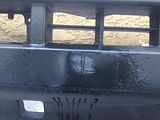 Nasty holes by the previous owner...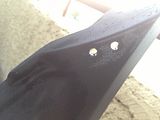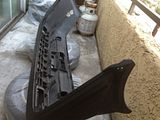 Time to do something about it!
On a field trip I got the following;
Autozone trip $7
3M Glaze Putty x1
3M 400 grit Automotive Wet Sand for Putty Glaze x1
(Skyflakes was free courtesy of my pantry. Optional in case your hungry LoL!)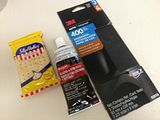 Home Depot trip $20
Flat Gray Primer $3 x3
Flat Black Paint $3 x4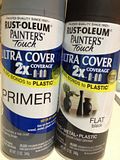 Any ordinary random water bottle spray
Ok,'ready, steady, go!
Step 1
Wet sand the surface area of the scratches, and then wipe and let dry. (
see pics above for reference
)
Step 2
Using the 3M glaze putty, fill in the spots. But be careful not to put too much. Let dry for 45m-1hr.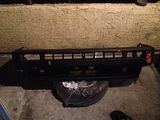 Step 3
Time for an ice cold beer! Some grub, and or just a cup of coffee and a packet of Skyflakes LoL!
Step 4
Spots you filled should be now dry.
So start wet sanding....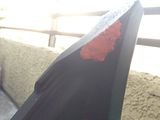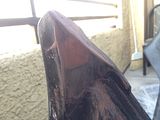 After sanding is done and your satisfied, let it dry.
If you make any mistakes, no worries, just repeat the steps.
Step 5
Primer time!
Quick short bursts, don't go crazy, and be trigger happy LoL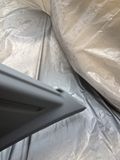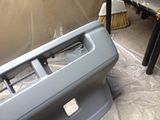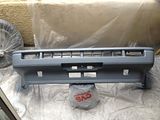 Live, and let dry! Let it cure overnight if possible, but few hrs should be enough!
Step 6
Paint Time!
Again, for best results do quick short bursts!
Let it cure overnight NO EXCEPTIONS!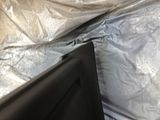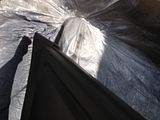 And walah!
It is finished!
My JDM Zenki Front Bumper is now refreshed, sratches free, and holes free!
This is dedicated to all the countless people here on club4ag for all the help
they've contributed, and keep contributing. Just doing my part. Hachiroku for life! ganbatte ne!!!
A very special shout-out to AE86Kai, who inspired me with his DIY bumper repair years ago!