It seems like your tank is not venting.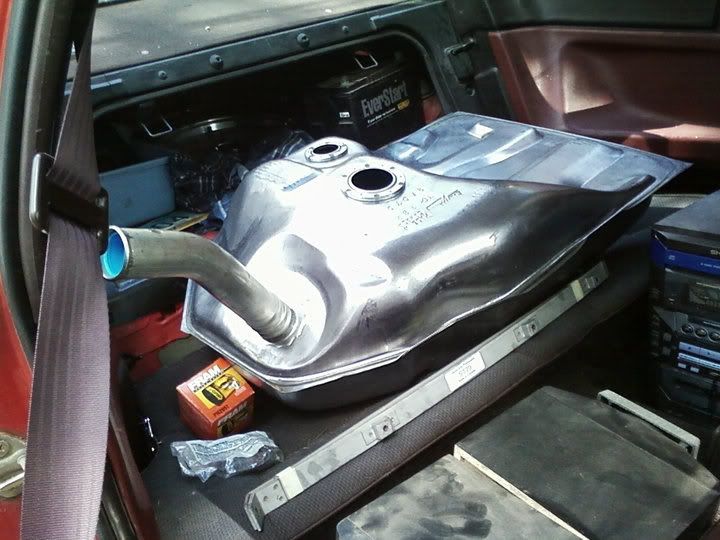 As you can see the filler neck enters quite low on the tank. When filling, once
the fuel level covers the tank end of the filler neck, the fuel will start to compress
a big pocket of air in the top of the tank. If that air is not vented, eventually it will
prevent any more fuel entering the tank and cause fuel to spill out the filler neck.
Then, as the fuel most likely came from an underground tank and was cool, it will
mix with the warm fuel that was left in the tank and start to expand. This will push
fuel out until the temperature of the fuel in the tank stabilises.
Normally the vent system should relieve the pressure and prevent this problem. If
you have removed and plugged your charcoal canister line, that could be the reason
that the tank does not vent.
Cheers... jondee86